Recruiting & Promotion | Hite Art Institute
The challenge: The Hite Art Institute has 10 studio art or design areas. While most of the studios are housed in one building, three programs are in different buildings. Showing visitors, prospective students, and even current students the range of the programs and the quality of the student work can be challenging. To give an overview, a series of 10 large format wall panels were designed featuring student work from each of the areas and installed outside the main office. The same designs have also been produced as full page flyers and 1/4 page cards with more details about the program that can be used for recruitment.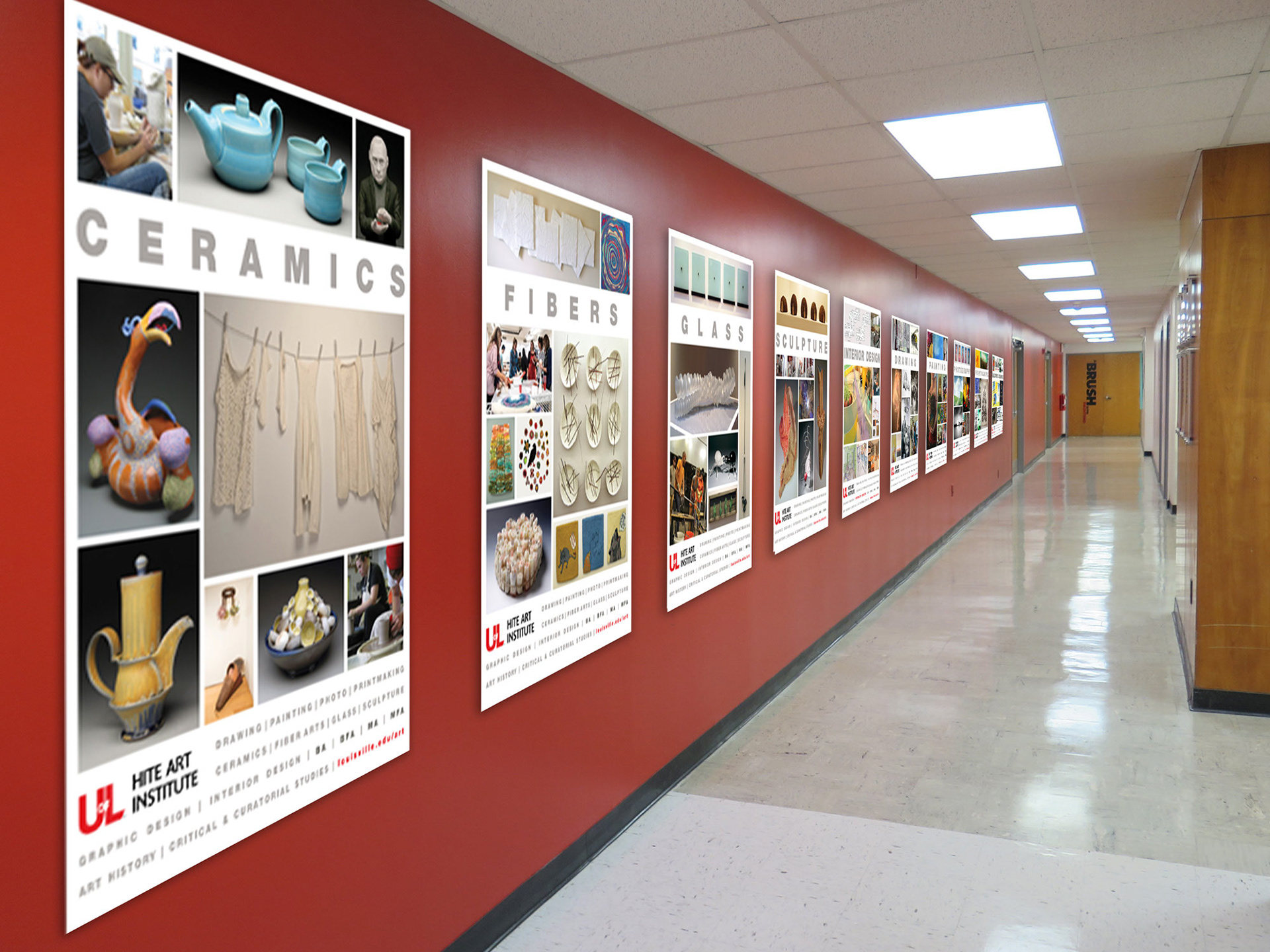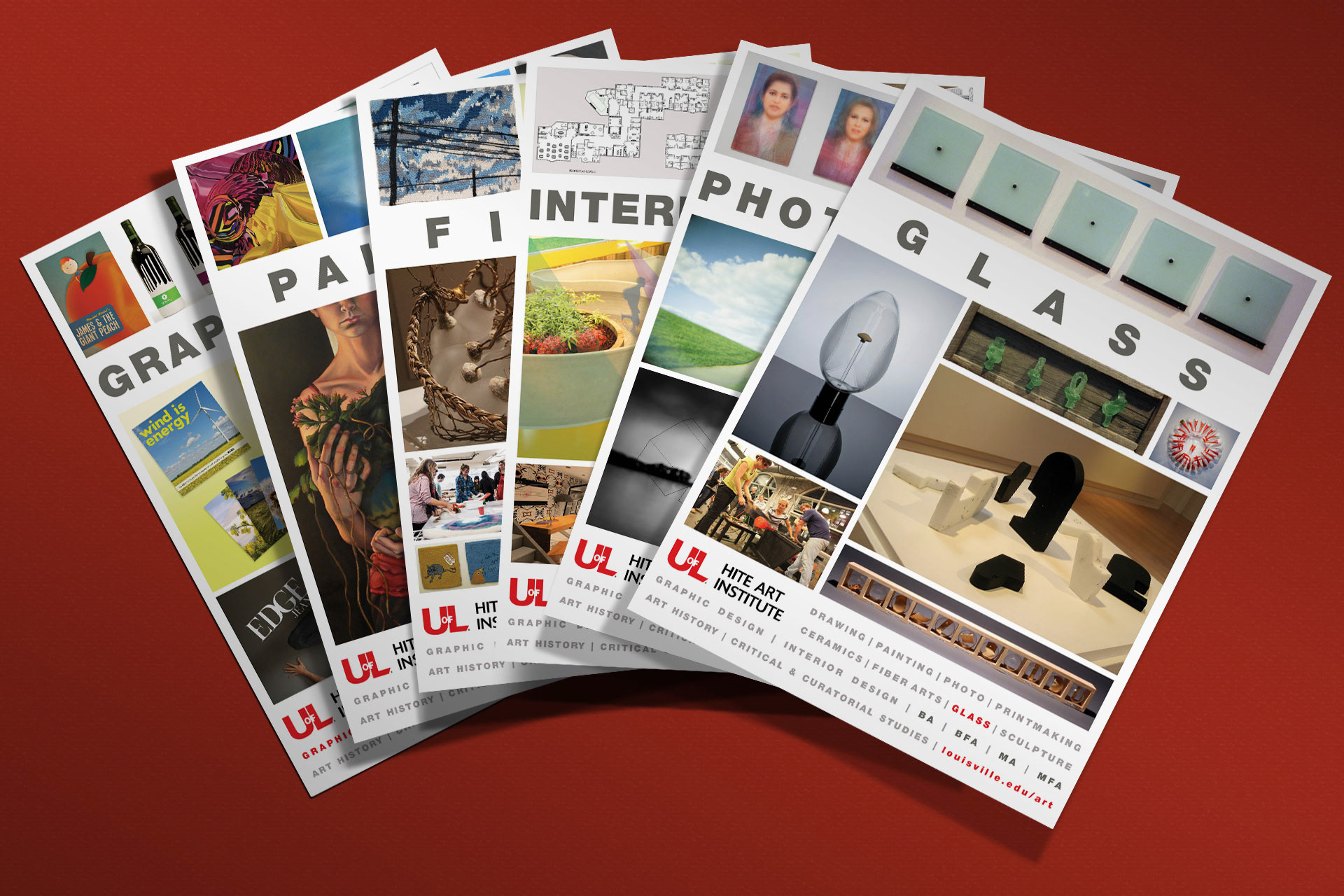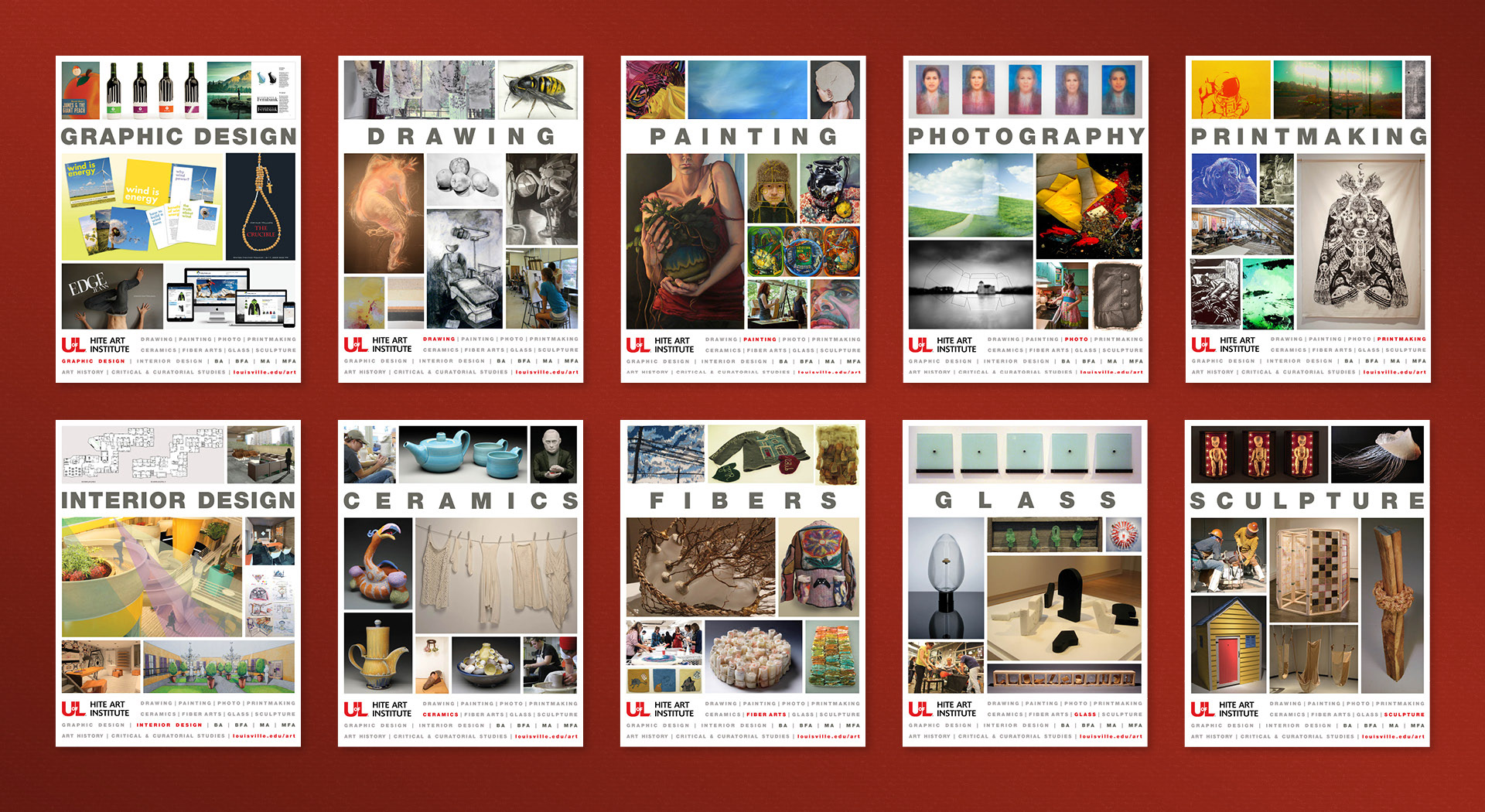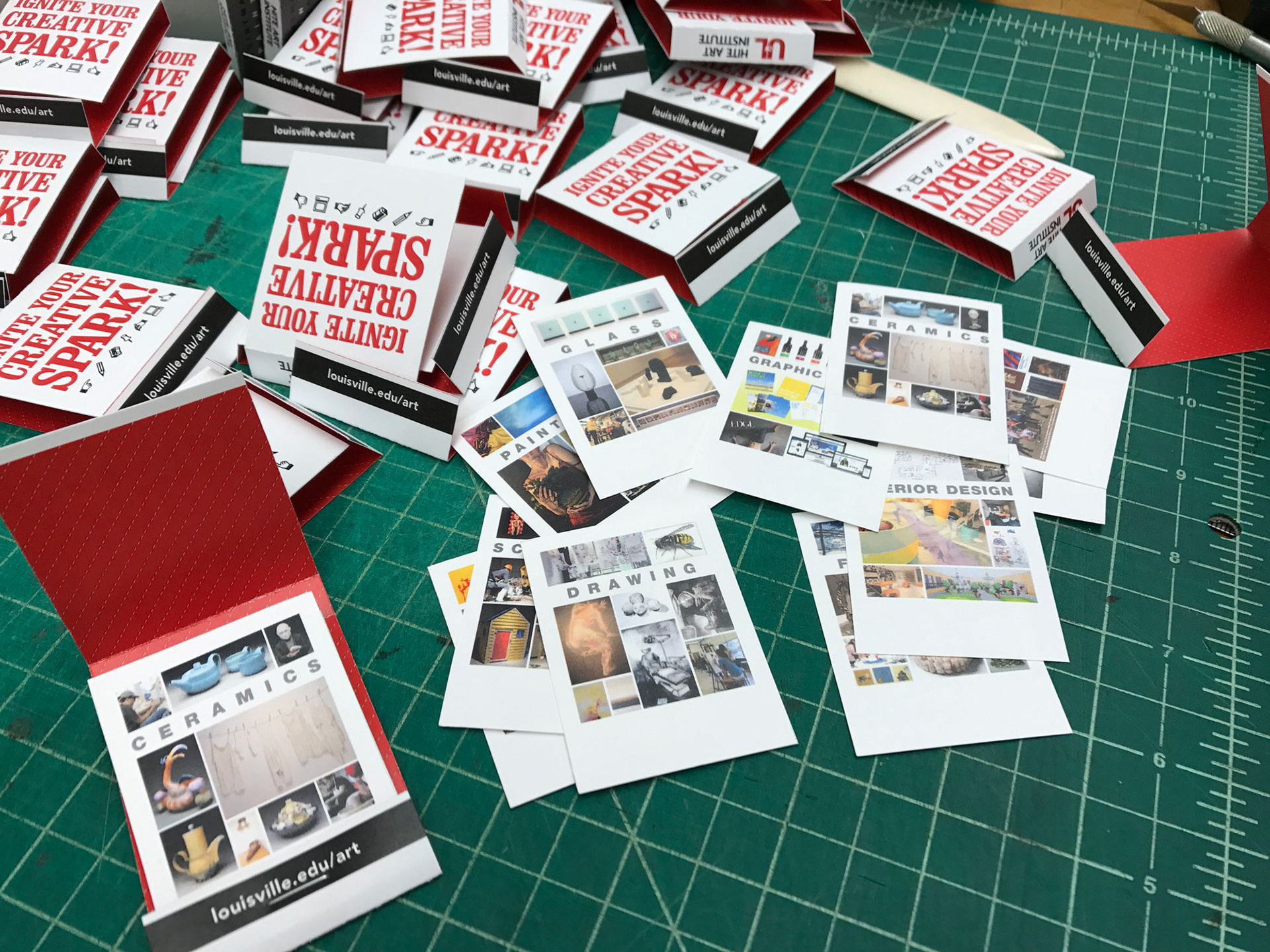 The "panels" work at a broad range of sizes from wall panels down to 1.5" wide pages in a matchbook format.