Teaching | Design for Public Issues class
The Design for Public Issues brings together senior design students with a non-profit that has visual communications needs. Design students work on teams with the client throughout the entire semester to create a cohesive system of materials. Some of the design work the students did is shown below.

For our 2012 client — University of Louisville Sustainability Initiative — a design team of 13 students developed a visual system that included primary and secondary wordmarks, icons for various initiatives, as well as an extensive illustration library, along with a graphic standards manual for implementing the work. They produced various pieces from banners, posters, flyers, website template, campus maps, to collateral materials to support food, energy & water, and transportation initiatives.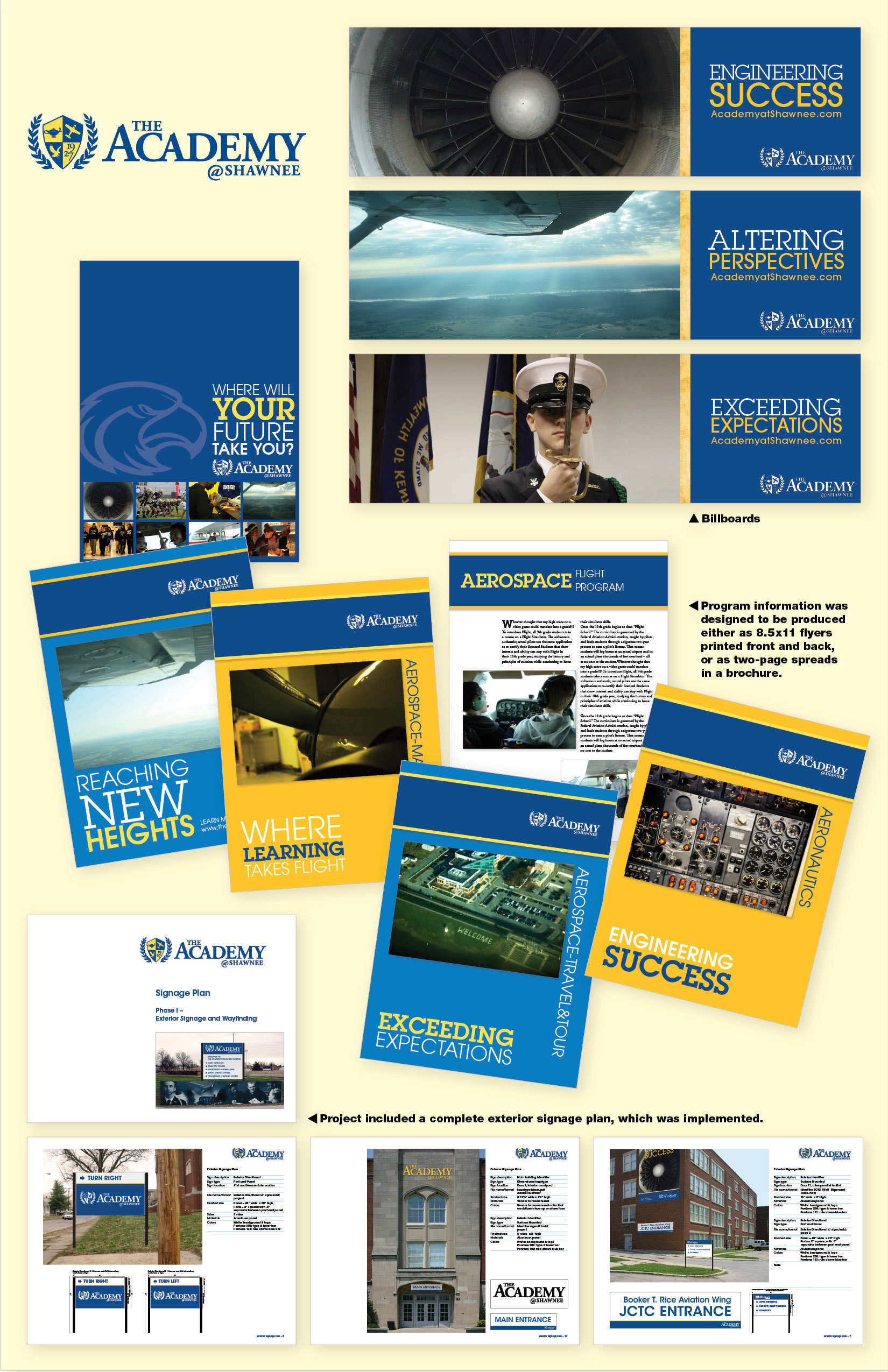 In 2011, the Design for Public Issues class of 14 students worked with the Academy@Shawnee high school, a school going through a federally mandated turnaround. The goal set by the principal was to "change the conversation" and the public's perception about the high school. The design team developed a visual system that included a new logo incorporating their existing shield mark, as well as series of taglines used on billboards, ads, print material, and spirit wear. Another deliverable requested was exterior signage for the campus. The students developed a complete signage plan that was in large part implemented. Additional materials also included a print and digital newsletter template, and a website prototype. A graphic standards manual was completed for implementing future work. To get a better sense of the semester-long project and scope of work, watch "
Redesigning the Academy
," a video produced by one of the students in the class.